Soaring Interest Rates
&

Signs of a Market Slow Down


This is one newsletter you will want to read!
May this season bring you breaths of sunshine and fresh air! To continually strive to provide for our readers, let's jump into this month's reporting:

Available Single Family Home Inventory in the MLS as of May 9, 2022 
Highest Price
Lowest Price
Aptos (32 Active

+14.29%

)
$6,998,000
$899,000
Atherton (25 Active

+38.89%

)
$100,000,000
$6

,788,000

Campbell (30 Active

+7.14%

)
$4

,850,000

$

988,000

Capitola (4 Active

+33.33%

)
$2,988,000
$1,375,000
Cupertino (29 Active

+38.10%

)
$6,500,000
$

799,888

Los Altos (20 Active

no change

)
$8

,850,000

$2

,998,00

Los Altos Hills (15 Active

+15.38%

)
$25,000,000
$3

,898,800

Los Gatos (35 Active

-7.89%

)
$

16,499,000

$1

,399,000

Menlo Park (35 Active

+34.62%

)
$26

,499,000

$

1,395,000

Milpitas (27 Active

+42.10%

)
$12,000,000
$1,198

,000

Monte Sereno (10 Active

+42.86%

)
$

15,000,000

$

2,495,000

Mountain View (33 Active

+32%

)
$

5,445,000

$

1,399,000

Palo Alto (50 Active

+35.14%

)
$25

,000,000

$1

,600,000

Redwood City (57 Active

+1.79%

)
$

5,880,000

$

795,000

San Jose (492 Active

+39.77%

)
$

7,288,000

$

699,000

Santa Clara (46 Active

+84%

)
$2

,600,000

$

999,888

Santa Cruz (51 Active

+64.52%

)
$10

,000,000

$

599,000

Saratoga (32 Active

+52.58%

)
$

8,488,000

$

2,688,000

Soquel (13 Active

+62.5%

)
$5

,987,500

$1,08

8,000

Sunnyvale (41 Active

+2.5%

)
$4

,400,000

$

1,199,950
The above numbers also represent properties that are coming soon under the "Members Only" area of the MLS. The public cannot yet see them without Realtor representation.
This is the first time in months that we've seen an increase in inventory in 95% of the towns/cities we report on each month. It's still a Seller's Market—for now (because the demand is outweighing the current supply). Those thinking about making a move should talk with us ASAP! The market is shifting across the country—not just in Silicon Valley and our surrounding areas. It's especially so with the threat of interest rates going up even higher in 2022!
Spring is supposed to be our "heart" of the selling season, and we are already beginning to see signs of markets shifting cooler. Last month, we saw mortgage interest rates skyrocket, price reductions, properties selling for less than list price, and buyers back out of the market due to "Buyer Fatigue." Dawn was interviewed by the SF Chronicle last week regarding how the rise in interest rates has caused a few of our buyers to sit on the sidelines.
For our Buyer clients on the fence waiting for prices to go down, please see California Association of Realtors' "Why 2022 Might Be A Good Time to Buy" as well as Fortune's article, "The odds of a home price decline hitting your local housing market."
Mortgage interest rates have continued to rise to 69%, while inflation is at a 40-year high! Historically, one of the standard remedies for soaring inflation is to raise interest rates. With a continued rise in interest rates, we're likely to see cooling effects on the economy in the coming months. The "R" word is being thrown around with economists more and more (see below).
Let us know if you'd like to chat about what we are seeing in the current marketplace. Book a 15-minute call with Dawn here.
What better time to jump into spring cleaning than the spring season! Just as we enjoy the breaths of fresh air when we're outside, taking time to declutter and clean around our home can also bring you to a state of peace of mind. Feeling overwhelmed? Our friends at JMPO Estate & Home Organizing are pros and can offer their expertise. In addition, we at Silicon Valley and Beyond have curated a collection of well-designed, luxury closets in Silicon Valley that offers the ideal space for you and your family. Check out the full blog at SVAB365.
As always, if you have any questions about this month's market conditions, or buying or selling a home, please don't hesitate to reach out to us – it's never too early!
Here's to creating a better future,
Dawn Thomas
Broker Associate – Team Leader
650-701-7822
Dawn@SiliconValleyAndBeyond.com
Dawn is certified from the Program on Negotiation at Harvard Law School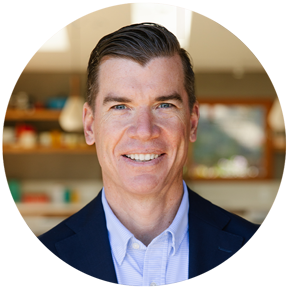 Charles "Chuck" Holcomb
Realtor – Sales Associate
408-357-0322
Charles@SiliconValleyandBeyond.com
Market Conditions in Silicon Valley and Beyond
As seen in Q1, market activity accelerated rapidly as declining interest rates stimulated demand. Despite this, escalating interest rates initially fueled demand in early 2022 as buyers rushed to avoid further rises. As of May 5, however, the housing market has begun to show signs of markets shifting cooler; a gradual decline in sales activity.
Interest rates may fluctuate suddenly and dramatically. As mentioned by FHLMC, on May 5, the weekly, average, 30-year interest rate was 5.27%, up by 69% from 3.11% on December 30, 2021; the highest rate since 2011! Inflation is at a 40-year high, the S&P 500 is down 14%, and the Nasdaq, 22%. The Feds have typically intervened over the past 20 years to lower interest rates to stimulate the economy; in this case, the Federal Reserve Bank began raising interest rates in March 2022 to remedy the soaring inflation. With a continued raise of interest rates, the market is likely to experience cooling effects on the economy.
The Federal Reserve, last week, raised short-term rates by 50 basis points. They are expected to raise them again by another 50 basis points in June and July. They are doing this in an attempt to stem inflation. The only option they have. But will that stall the economy and cause a recession later this year or early next? LIKELY. But that might not be all bad. 
Remember, recessions are historically good for the housing market, and lowering inflation will assist in taming interest rates.
As markets shift cooler, it is typically first reflected in reductions in multiple offers, overbidding, the number of homes going into contract, gradual increases in active listings, increases of time on the market, and gradual declines in year-over-year appreciation rates.
For more details on market conditions in Santa Clara, Santa Cruz, and San Mateo counties, click on the images below.
Sign Up For Our Newsletter!