Sunny Skies and Soaring Housing Costs
Happy Spring! Here's to sunny, blue skies and flowers in full bloom. To continually strive to provide for our readers, let's spring into this month's reporting:
Available Single Family Home Inventory in the MLS as of April 8, 2022 
Highest Price
Lowest Price
Aptos (28 Active

+40%

)
$6,995,000
$685,000
Atherton (18 Active

+80%

)
$100,000,000
$

8,000,000

Campbell (28 Active

+115%

)
$

2,500,000

$

1,499,000

Capitola (3 Active

-40

%

)
$2,988,000
$1,890,000
Cupertino (21 Active

+31%

)
$5,999,950
$

799,888

Los Altos (20 Active

-4.76%

)
$

9,500,000

$

1,998,00

Los Altos Hills (13 Active

no change

)
$25,000,000
$

4,998,000

Los Gatos (38 Active

+52%

)
$

16,499,000

$

2,900,000

Menlo Park (26 Active

+73%

)
$

10,695,000

$

1,688,000

Milpitas (19 Active

no change

)
$12,000,000
$

999,888

Monte Sereno (7 Active

+17%

)
$

15,000,000

$

2,495,000

Mountain View (25 Active

-7.41%

)
$

5,695,000

$

1,499,000

Palo Alto (37 Active

-13.95%

)
$

15,300,000

$

3,500,000

Redwood City (56 Active

+19%

)
$

5,880,000

$

2,238,000

San Jose (352 Active

+9%

)
$

7,288,000

$

699,950

Santa Clara (25 Active

-19.35%

)
$

3,200,000

$

999,888

Santa Cruz (31 Active

+19%

)
$

7,895,000

$

875,000

Saratoga (21 Active

-4.55%

)
$

6,798,000

$

2,588,000

Soquel (8 Active

+100%

)
$

6,289,000

$

998,000

Sunnyvale (40 Active

-21.57%

)
$

3,980,000

$

1,050,000
The above numbers also represent properties that are coming soon under the "Members Only" area of the MLS. The public cannot yet see them without Realtor representation.
Even with the slight bump up in available inventory, there's still never been a better time to sell! The demand from Buyers is extremely strong, especially with the threat of interest rates going up even higher in 2022!
As we roll into Q2, market activity continues to accelerate rapidly! Q2 is typically the highest demand, the most active selling season of the year. Mortgage interest rates have skyrocketed 50% in 2022, however, this is only one factor in the market. Market activity may raise, stabilize, or drop back down very quickly; the exact effects are unknown. The above numbers raise some interesting points. Let us know if you'd like to chat about what we are seeing in the current marketplace. Book a 15-minute call with Dawn here.
If you are considering relocating or making a move, let's discuss your options now! Our team at Silicon Valley and Beyond often helps our clients plan 2+ years out. Please do not ever think that contacting us is too early in the process. We handle everything—including planning moves!
Sunny skies are best paired with outdoor adventures! One of the best places is right in your backyard! This month, we at Silicon Valley and Beyond have curated a collection of homes in Silicon Valley that offers the ideal landscape for any outdoor activity. Check out the full blog at SVAB365.
As always, if you have any questions about this month's market conditions, or buying or selling a home, please don't hesitate to reach out to us – it's never too early!
Here's to creating a better future,
Dawn Thomas
Broker Associate – Team Leader
650-701-7822
Dawn@SiliconValleyAndBeyond.com
Dawn is certified from the Program on Negotiation at Harvard Law School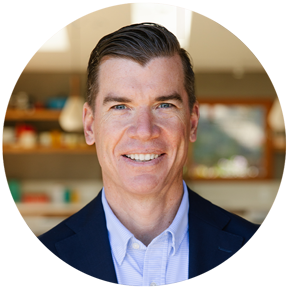 Charles "Chuck" Holcomb
Realtor – Sales Associate
408-357-0322
Charles@SiliconValleyandBeyond.com
We need more inventory! If you are thinking about making a change, let's talk now!
ACTIVE:
2940 Sanor Place #101, Santa Clara
Offered at $1,999,998
Over $144K in upgrades to this spectacular Summerhill ETown model home!
Open Sat. 1-4 pm & Sun. 12-3 pm
COMING SOON
La Terra of Los Gatos (above The Highlands off of Santella Court)
Modern, Luxury Development
8 multi-acreage lots with infrastructure and sweeping views of Silicon Valley! 
Entire 36+ acre development
Offered at $25M

Individual lots available – Please reach out to us for more information and pricing VIP@SiliconValleyandBeyond.com or 650-701-7822
SOLD
769 Jackson Street, Santa Clara (Old Quad), sold off-market and tenants got to stay in the home!
223 Hillview Avenue, Redwood City
Multiple offers, CLOSED in 8 days for $306,000 over list price at $2,705,000!

REPRESENTED BUYER CLIENTS:
918 Mangrove Avenue, Sunnyvale
5315 Cedar Grove Circle, San Jose
761 Manx Avenue, Campbell
Market Conditions in Silicon Valley and Beyond
Market activity continues to accelerate rapidly as we move into the heart of the spring selling season. This can be seen in Q1 through house price appreciation and supply and demand indicators. When looking at house price appreciation, the median sales price is the price where half of the homes sold for more and half for less. In all three counties, we serve, the median sales prices reached a peak in Q1 of 2022 –  $2,110,000 in San Mateo, $1,850,000 in Santa Clara, and $1,427,500 in Santa Cruz!
As of April 1, the number of active/coming-soon home listings posted to MLS equaled 3.7 weeks in San Mateo (500 active listings), 3 weeks in Santa Clara (1,074 active listings), and 1 month in Santa Cruz (198 active listings) as compared to 12 months sales.
However, as of March 31, mortgage interest rates have skyrocketed 50%! If interest rates and housing costs continue to climb, the market may experience a cooling period as it did in the 2nd half of 2018. Buyers may find it financially more difficult to afford a home during this time.
For more details on market conditions in Santa Clara, Santa Cruz, and San Mateo counties, click on the images below.
Sign Up For Our Newsletter!