Heated Markets and Spring Inventory ☀
Spring is just around the corner, which means we'll be switching back to daylight savings! While we'll be losing an hour of sleep, we'll gain an extra hour of daylight to enjoy our leisurely activities. Available single-family home statistics have been included below as it has been receiving overwhelmingly positive feedback.
Available Single Family Home Inventory in the MLS as of March 10, 2022 
Highest Price
Lowest Price
Aptos (20 Active 

+9%

)
$6,250,000
$920,000
Atherton (10 Active 

+29%

)
$100,000,000
$10,388,000
Campbell (13 Active 

+31%

)
$2,498,000
$1,448,000
Capitola (5 Active 

-17%

)
$2,988,000
$1,299,000
Cupertino (16 Active 

-6%

)
$5,999,950
$799,888
Los Altos (21 Active 

+14%

)
$12,000,000
$2,298,000
Los Altos Hills (15 Active 

+14%

)
$25,000,000
$3,788,000
Los Gatos (25 Active 

-20%

)
$16,499,000
$529,000
Menlo Park (15 Active 

+58%

)
$6,995,000
$1,499,000
Milpitas (19 Active)
$12,000,000
$999,999
Monte Sereno (6 Active 

+100%

)
$10,900,000
$2,495,000
Mountain View (27 Active 

+144%

)
$5,695,000
$1,595,000
Palo Alto (43 Active 

+12%

)
$16,800,000
$2,700,000
Redwood City (47 Active 

+60%

)
$4,999,000
$998,000
San Jose (322 Active 

+74%

)
$7,288,888
$699,000
Santa Clara (31 Active 

+3%

)
$2,999,000
$975,000
Santa Cruz (26 Active 

+12%

)
$6,392,000
$925,000
Saratoga (22 Active 

+83%

)
$9,900,000
$2,100,000
Soquel (4 Active

 no change

)
$6,289,000
$1,150,000
Sunnyvale (51 Active 

+82%

)
$4,299,000
$1,298,000
The green or red percentages signify either a rise or decline in inventory month-over-month. Between the beginning of the year and now, the available inventory in the cities and towns that we at The Dawn Thomas Team report on and serve is still EXTREMELY LOW!  Available homes in most areas have increased. These numbers can be interpreted that a number of homeowners in Silicon Valley are cashing out now. Beach homes are very hard to come by. Let us know as we have the inside scoop, and are in touch with future sellers.
Even with the slight bump up in available inventory, there's still never been a better time to sell! 
So far in 2022, markets remain very heated. The prevailing dynamic which dominated 2021, high-demand with very-low-supply conditions, continues into 2022. Crowded open houses, multiple offers, fierce overbidding, fast sales, and rising prices remain the norm. That is not to say there haven't been buyers negatively impacted by higher loan rates and/or recent declines in stock portfolios. This has led to some buyers and sellers being more hesitant and taking a pause on their plans to make a move. But, not enough to move the needle on the fundamentally very-high-demand/very-low-supply conditions which dominated 2021. Further indications of the market's direction can be seen as we approach spring, the biggest selling season of the year! For more in-depth market trends for Santa Clara, Santa Cruz, and San Mateo counties, click on the photos below! Here's a great white paper on why it's still a good time to buy in 2022.
If you are considering on relocating or making a move, let's discuss your options now! Our team at Silicon Valley and Beyond often helps our clients plan 2+ years out. Please do not ever think that contacting us is too early in the process. We handle everything—including planning moves!
Dawn has been a Certified Residential Specialist (CRS- the highest credential awarded to residential sales agents, managers, and brokers) for years. She just attended the annual conference in Phoenix, AZ to receive world-class continuing education and network with the best Realtors® across the nation. As a multi-time presenter on the national stage at this event and luxury real estate events over the years, Dawn has a "rolodex" of fantastic Real Estate Agents practically everywhere. Do you need a great Realtor referral? Contact Dawn today and she'll make it happen!
Silicon Valley, known as the heart of the tech industry, is home to many of us. This month, we at Silicon Valley and Beyond have curated a list of reasons why we love living and calling Silicon Valley our home. Check out the full blog at SVAB365.
As always, if you have any questions about this month's market conditions, or buying or selling a home, please don't hesitate to reach out to us – it's never too early!
Here's to creating a better future,
Dawn Thomas
Broker Associate – Team Leader
650-701-7822
Dawn@SiliconValleyAndBeyond.com
Dawn is certified from the Program on Negotiation at Harvard Law School
Brian Brunetti
Realtor – Senior Sales Associate
831-239-9890
Brian@SiliconValleyandBeyond.com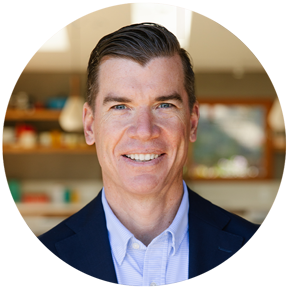 Charles "Chuck" Holcomb
Realtor – Sales Associate
408-357-0322
Charles@SiliconValleyandBeyond.com
We need more inventory! If you are thinking about making a change, let's talk now!
PRIVATE EXCLUSIVE / COMING SOON
Los Gatos (adjacent to The Highlands off of Santella Court)
Modern, Luxury Development consisting of 8 multi-acreage lots with infrastructure and sweeping views of Silicon Valley!
Entire 36+ acre development
Offered at $25M
Individual lots available – Please reach out to us for more information and pricing VIP@SiliconValleyandBeyond.com or 650-701-7822
We have other properties coming, so please reach out for more information.
PENDING 
769 Jackson Street, Santa Clara (Old Quad) Current rental income: $5500/month (leases until 7/15/2022)
Offer accepted off-market by our Clients 
SOLD 
223 Hillview Avenue, Redwood City 
Multiple offers, CLOSED in 8 days for $306,000 over list price at $2,705,000!
Market Conditions in Silicon Valley and Beyond
As we move into spring, markets remain very heated. Bay Area real estate markets appear largely unfazed by higher interest rates, volatility in financial markets, and troubling international events. The number of new listings coming on the market and the number of listings going into a contract are continuing to rise. These normally climb rapidly through spring/summer, the biggest selling season of the year (especially in Santa Cruz County).
While new listings are on the rise, the prevailing dynamic remains of a strong buyer demand competing for an inadequate inventory of listings for sale. As of March 1, Santa Clara County has 954 active listings, San Mateo County has 439 active listings, and Santa Cruz County reports extremely low active inventory levels with only 159 active listings. The supply of inventory in most price segments ranges from 2 to 8 weeks, whereas luxury homes range from 21 to 37 weeks.
For more details on market conditions in Santa Clara, Santa Cruz, and San Mateo counties, click on the images below.
Sign Up For Our Newsletter!